Private Ultrasound Scans
Sonoworld Diagnostic Services in London is an outstanding diagnostic imaging clinic offering access to Medical Ultrasound, diagnostic health tests, leading medical specialists and the highest standards of healthcare. 
Our ultrasound imaging clinic is conveniently situated in the world's famous health district in London, Harley Street. Luxury state of the art imaging facilities combined with efficient healthcare delivery contributes to confidence and reassurance for our patients.
Sonoworld Diagnostic Services provides quick and efficient ultrasound imaging services in London. Flexible adult and Obstetric Ultrasonography appointments are designed to suit your busy schedule with no waiting lists. We aim to provide prompt Medical diagnosis and the highest quality of care.
Baby, Men and Women's Health Ultrasounds we Offer
Choose from a large selection of private ultrasound we offer in our Harley Street Clinic.
Musculoskeletal scans to evaluate the shoulders, elbows, wrists, hands, hips, knees, ankles & feet ultrasound.
All MSK Scans
4D baby Scans using the latest ultrasound equipment and technology offering exceptional detail and ultrasonic image quality.
4D Baby Scans
Why Choose Sonoworld for your Ultrasound Scan
Expert Consultant Sonographers
Consultant Radiologists on hand
Accurate Diagnosis
Flexible appointments
Convenient Central Location
Same-Day Reporting
Friendly and Helpful Staff
State of the Art Ultrasound Scanner
Private ultrasound London 
You are in the right place if you want to book a private scan in London's Harley Street area, in a clinic trusted by local GP's and NHS Consultants alike.
Sonoworld offers private ultrasound scans and other healthcare tests such as blood tests to provide you with an accelerated diagnosis about your health and the health of your baby so that you can continue enjoying your every day without unnecessary worry.
Can I pay for an ultrasound?
Yes, you can pay for an ultrasound scan. Sonoworld offers direct access to private Ultrasound Scans for people with or without private medical insurance.
If you have private medical insurance, your diagnostic scan might be covered. Please confirm with your medical insurance provider before booking your scan.
How can I pay for my private ultrasound?
If you wish to pay for your ultrasound scan, you can do this by using cash or card. We accept all the major debit, VISA, Mastercard and American Express cards. 
Why should you have a private scan at Sonoworld, London?
You have been probably referred by your doctor for a diagnostic ultrasound examination but the NHS waiting times are long, and you want rapid answers. At Sonoworld you can have a same day scan appointment with instant results to take to your doctor so that you can be back on track as soon as possible.
Sonoworld Diagnostic Services is registered with the CQC and has been trusted by the NHS and private sector since 2012 to provide unparalleled diagnostic services.  Our clients include healthcare professionals such as GP's and consultant radiologists. This is because our patients know that at Sonoworld will get sound service with no compromise in diagnostic accuracy or the level of care. 
These are some reasons our clients choose to have a private scan.
Do I need a doctor's referral for a private scan?
No, you don't need a doctors' referral to have an ultrasound at Sonoworld. Most of our patients, in fact, are having a scan while they're waiting for their doctor's appointment.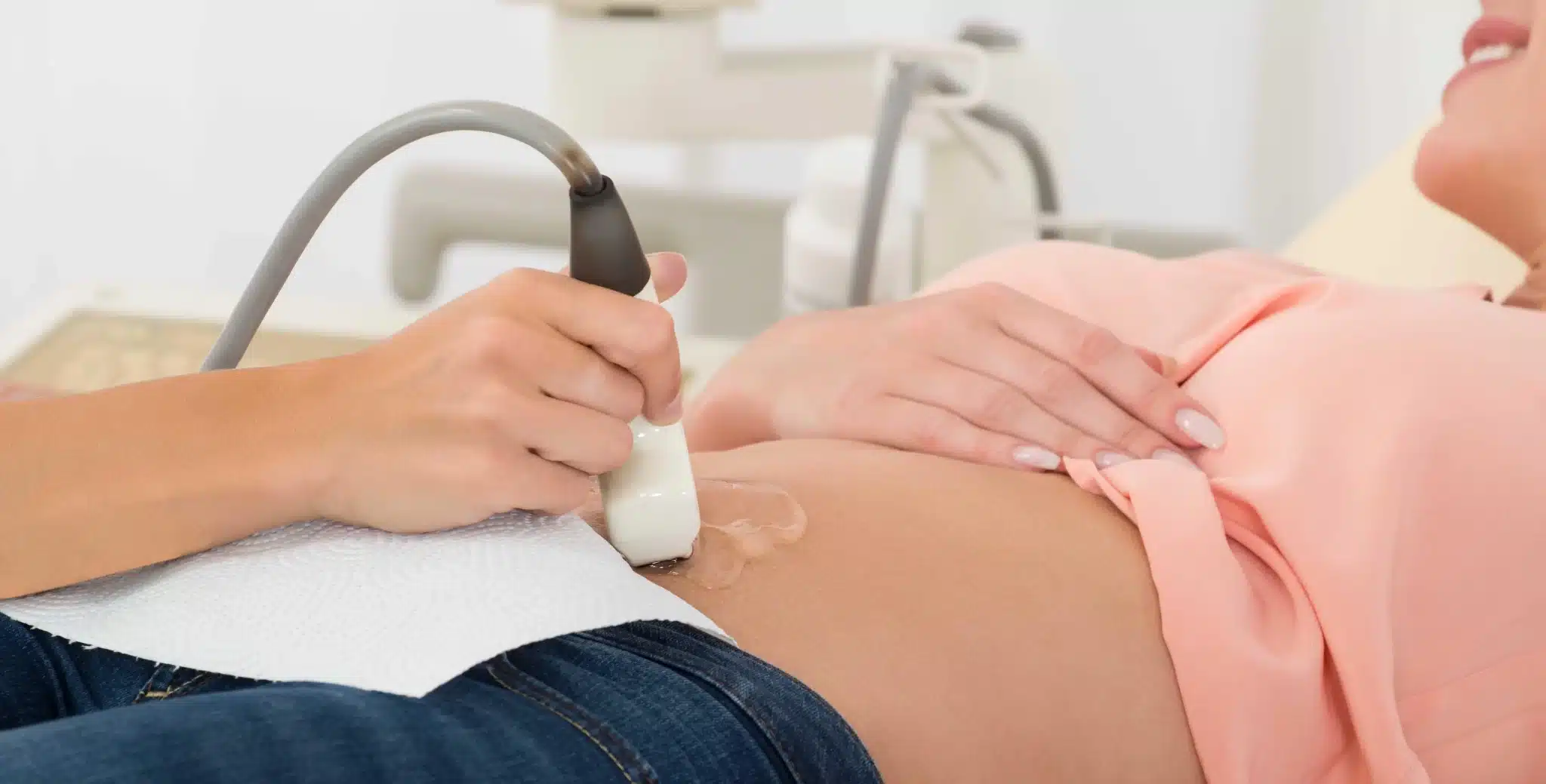 Pregnancy Scans
Our London Ultrasound Clinic offers a wide range of pregnancy scans such as Early Pregnancy and Dating Scans, Gender Scans, reassurance and Growth Scans to monitor the fetal growth and development.

4D Baby Scans

We offer a range of 3D and 4D pregnancy scans for our expectant parents who can't wait to meet their unborn baby available from the 26th week of pregnancy.  Our ultrasound machine offers exceptional quality 3D and 4D ultrasound images.  

Where can I get a scan today?
In most cases, we are able to offer you an appointment on the same day. We are even able to work around your schedule to further reduce the disruption associated with a health appointment.
How much does it cost to have an ultrasound scan in London? 
It is our philosophy that private healthcare and in our case ultrasound imaging should be affordable and available to all of us, as our health is the most important thing in this world. This is why our medical and baby scans are competitively priced with no hidden extras. The cost of our ultrasound scans ranges starting from £149 and are priced per area scanned.

How do I book a scan?
You can book an ultrasound appointment by using our easy to use online diary where you can select the most suitable time and a day or by calling us direct on 020 3633 4902.  

Can too many ultrasounds harm the baby?
It is very common to be concerned about the effects of ultrasound on the baby and if ultrasounds can be dangerous for your baby. An ultrasound is a type of scan that uses sound waves to produce images of the inside of your body. Ultrasound has been used for many years in the imaging of pregnancies, and there are no known harmful effects to either the unborn baby or the mother.

Can you have a missed miscarriage after seeing a heartbeat?
Early miscarriages are unfortunately very common. If you had a pregnancy, and you have seen the heartbeat, that means that the pregnancy is progressing, and it is not a missed miscarriage.

How early can you have a private scan?
You can have an early pregnancy scan from as early as 5 weeks gestation. Heartbeat however might not be visible until 6+ weeks gestation. 

Are private baby scans safe?
Private baby scans are safe as the private ultrasound clinics comply with national guidelines and are CQC registered. It always helps however checking the reputation of the provider before you book your appointment.

What is a private scan?
A private scan is a scan provided by a private ultrasound clinic and not the NHS. The cost of the private scan is undertaken by yourself of your private health insurance.
The Latest News from Sonoworld